Here is what our staff have been up to this week.
Games
The Grimm Forest – Welcome to The Grimm Forest, where family members of the legendary Three Little Pigs are having an epic house building competition. But this is no ordinary competition as all the most famous Fairy Tale characters will be looking on and occasionally lending a hand.
Werewords – Players guess a secret word by asking "yes" or "no" questions. Figure out the magic word before time is up, and you win! However, one of the players is secretly a werewolf who is not only working against you, but also knows the word. If you don't guess the word in time, you can still win by identifying the werewolf!
Dungeons & Dragons (5th Ed) – The classic roleplaying game. Ask Gord about his campaign.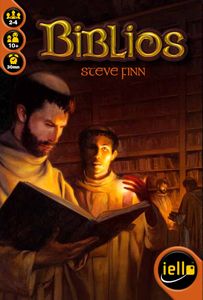 Biblios – You are an abbot of a medieval monastery competing with other abbots to amass the greatest library of sacred books. To do so, you need to have both the workers and resources to run a well-functioning scriptorium. To acquire workers and resources, you use a limited supply of donated gold. In addition, you must be on good terms with the powerful bishop, who can help you in your quest.
Sailing toward Osiris – Pharaoh is dead and his funerary barge sails slowly down the Nile toward his tomb where his spirit will stand before the judgement of Osiris. Pharaoh had no offspring so tradition holds that the governors of the land be tasked with building monuments to Pharaoh's glory so that Osiris will favor his spirit in the afterlife. Accordingly, Pharaoh's successor will be the governor who builds the greatest tribute to the late king.
Space Base – Players assume the roles of Commodores of a small fleet of ships. Ships begin docked at their stations and are then deployed to sectors as new ships are commissioned under your command. Use cargo vessels to engage in trade and commerce; mining vessels to build reoccurring base income; and carriers to spread your influence. Establish new colonies for a new Commodore in a sector to gain even more influence. Gain enough influence and you can be promoted to Admiral!
Topiary – Players try to position their visitors on the outer edge of a beautiful topiary garden in order to give them the best view possible. Visitors can see the closest topiary sculpture to them and any behind that, in the same sight line, that are larger. You can score bonus points for visitors who see multiple topiary sculptures of the same type. Players slowly fill in the garden by adding tiles until everyone has placed all their visitors.
Lucidity – A press-your-luck dice collection and manipulation game for 2–4 players. Whenever you close your eyes, you fall into the dream realm: a world of vivid hallucinations and dark monsters. You must use your wits to draw power from the dream realm and break its hold on you, before the monsters can track you down and consume you!
Get the MacGuffin – A quick and humorous deduction game involving hand management and player elimination. The goal is to be the last player with cards.
Cursed Court – The intrigues and scandals of the realm's greater nobility are a subject of fixation, and even obsession, for the entire kingdom. Most especially for the minor nobility, whose fortunes can be elevated — or shattered — by what happens at court.
Time of Crisis – 2-4 players take the reins of Roman dynasties, gathering and wielding influence among the senate, military, and people of Rome to ensure that their legacies are remembered by history instead of being lost to the mists of time. You must build your armies, take control of valuable provinces, develop your support, and defend yourself against barbarian incursions, inopportune events, and the machinations of your political opponents.
Shadows: Amsterdam – A crime has been committed. Over the last few days, the police investigation has languished. Your detective agency has been called in to speed up the investigation, but your main rivals are also on the case.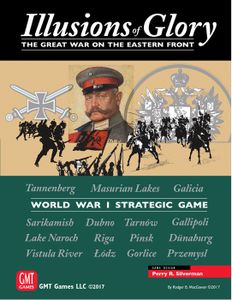 Illusions of Glory – Illusions of Glory: The Great War on the Eastern Front is the latest Card Driven Game to simulate the Great War in Europe.  Players test their generalship and strategic abilities as Illusions of Glory lets you recreate the dramatic events of World War I's Eastern Front.
Charterstone – A competitive legacy game, you construct buildings and populate a shared village. Building stickers are permanently added to the game board and become action spaces for any player to use. Thus, you start off with simple choices and few workers, but soon you have a bustling village with dozens of possible actions.
Pandemic Legacy Season 2 – An epic cooperative game for 2 to 4 players. Unlike most other games, this one is working against you. What's more, some of the actions you take in Pandemic Legacy will carry over to future games. No two worlds will ever be alike!