Another week of gaming, reading and painting done at the Sentry Box and we are trying a slightly different approach this time. We are going to go by Staff Member so that you know who to ask about any specific questions.Starting at the top, Gord tried out the 4 player version of Time of Crisis.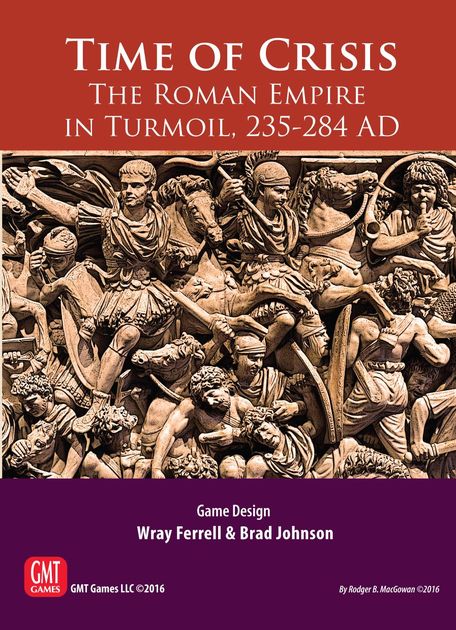 Time of Crisis is the game that allows 2-4 players to re-create the Roman Crisis of the Third Century, leading separate dynasties in a struggle for control of an empire beset by threats both internal and external.  The Time of Crisis Expansion provides new choices for players to build their influence, exert their Imperial power, and even play alone!
Gord invited a new player in to his group and with a fresh set of eyes came a fresh set of ideas!
"he crushed us with a strategy that we had never seen before but which aligned perfectly with the random events that occurred."
Perfectly aligned with the random events = worst excuses ever 😀
Greg managed to play a couple of games this week, The Grimm Forest, Azul and Masque of the Red Death, in addition to all that gaming he managed to squeeze in an extra Date Night to head out to watch Avengers: Infinity War.
Kris also went out to watch Infinity War on Thursday, "It's a cinematic experience, really well done.  I didn't feel like the film was two and a half hours long at all, it flew bye and was all entertainment."
Drew is off to watch it tonight [yesterday as this article goes live] so we will get his thoughts next week!
Chris has been doing some painting this week (well it is his painting demo as well…)

He did some rapid work on this Reaper Bones Blackstar Corsair as it only arrived on Tuesday!
Sue also finished this beautiful piece.
Her Drakoath Warqueen is awesome, I wish I could paint eyes that well!
Roshni ran a game of Sushi Go at our Staff Game Night last week so a few of us got to play that and OrganATTACK!.  As well as attending our Game Night Amanda also managed to fit in a game of 51st States
Renee has been smashing it on the games front this week playing Catan: the Dice Game, Alhambra: The Dice Game, Red7, Labyrinth, Frog Juice, Topairy and then even found time to run lots of Participation Games at our International Tabletop Day 2018
Kris also ran a fun game of Mansions of Madness for Tabletop Day, the intrepid team of Investigators entering the Vanderbilt estates and fighting off Hunting Horrors, Cultists, Witches, Dark Druids, High Priests and Ghosts only for one of their number to betray them at the last and sacrifice one of their number to the dark powers.
"Mansions of Madness is one of my favorite games to run on a demo day as the app make sit really engaging and the visuals of moving around the ever expanding map really draws people in."
Kris also had a quick commission to get finished with some D&D characters and Greg put him on the clock to finish painting his Space Hulk set so that they could play it on the Facebook live Stream on Friday.
He got them all done and so they had an epic face of, playing the Mission 1 of the campaign, with the Blood Angels 1st Company attempting to form a Beachhead on the Geanstealer infested Space Hulk.
If you want to see how it went watch the video here!
To find out more about any of the games we have been playing, models we have been painting or books we have been reading please do not hesitate to get in touch with us through Facebook or just calling in to the store!