Here is what our staff have been up to this week.
Games
Cursed Court – The intrigues and scandals of the realm's greater nobility are a subject of fixation, and even obsession, for the entire kingdom. Most especially for the minor nobility, whose fortunes can be elevated — or shattered — by what happens at court. You must consider both public and hidden information, some of the latter shared among different pairs of players, when wagering your limited influence in each season of the year.
Star Wars Destiny – A collectible dice and card game of battles between iconic heroes and villains that encompasses characters, locations, and themes from the entire Star Wars saga.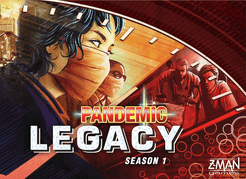 Pandemic Legacy Season 1 -A co-operative campaign game, with an overarching story-arc played through 12-24 sessions, depending on how well your group does at the game.
You've got Crabs – Teams of two players come up with a non vocal signal to indicate when either teammate collects 4 of the same Crab Card. When you have 4 of the same Crab Card, you can't say anything out loud. Instead, when you're ready, give your secret signal to your teammate. When they notice, they will point at you and shout, 'YOU'VE GOT CRABS!'
Exit: Polar Station – An alarm sounded in the eternal ice, so the polar station has been evacuated and foreclosed, but a small group of researchers has remained behind by mistake — and they have only one hour to find the code that will crack the lock program.
Napoleonic Wars – A fast-paced, tension-filled, card-driven wargame using a point-to-point movement system. Set in 1805 Europe, you must weigh the strategic dilemmas facing the two alliances in mortal conflict.
Time of Crisis – 2-4 players take the reins of Roman dynasties, gathering and wielding influence among the senate, military, and people of Rome to ensure that their legacies are remembered by history instead of being lost to the mists of time.
Star Realms: Colony Wars – a deckbuilding game in the Star Realms series which is both a standalone box set for two players and an expansion for the base Star Realms set that allows it to be played as a four-player game.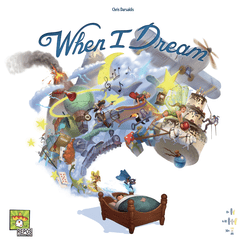 When I Dream – The night has fallen and your mind is floating in the magical world of dreams. But the Dream Spirits want to have some fun tonight! They are giving their best and the dreams become strange and surreal. Become the dreamer, put on your sleeping mask and try to figure out your dream and which spirits are the Naughty ones. Become a good spirit and help the Dreamer by giving him clues about the dream before the naughty spirits mess it up. Close your eyes and dive in!
Get the MacGuffin – A quick and humorous deduction game involving hand management and player elimination. The goal is to be the last player with cards.
Perudo – A dice game in which each player is given five dice and cup to roll and hide them with. Players make successively higher declarations regarding the results of all the dice remaining in the game, e.g. "there are ten sixes". However, someone can always contest the bid. When that happens, all the dice are revealed and either the bidder or the caller loses dice, depending on who was correct. The last player with dice is the winner.
Kingdomino – You are a Lord seeking new lands in which to expand your kingdom. You must explore all the lands, wheat fields, lakes, and mountains in order to spot the best plots. But be careful as some other Lords also covet these lands.
Decrypto – Players compete in two teams in Decrypto, with each trying to correctly interpret the coded messages presented to them by their teammates while cracking the codes they intercept from the opposing team.
Loopin' Chewie – Chewbacca in the Millenium Falcon is tasked with knocking out the other players' stormtroopers. When only one player has stormtroopers left, that player wins.
Dice Throne – A game of intriguing dice, tactical card play, powerful heroes, and unique abilities.
Painting
Sue painted Xuxa & her faithful companion vs. the undead!  All minis are the WizKids pre-primed D&D miniatures.