Here is what our staff have been up to this week.
Games
Illusions of Glory – Illusions of Glory: The Great War on the Eastern Front is the latest Card Driven Game to simulate the Great War in Europe.  Players test their generalship and strategic abilities as Illusions of Glory lets you recreate the dramatic events of World War I's Eastern Front.
Charterstone – A competitive legacy game, you construct buildings and populate a shared village. Building stickers are permanently added to the game board and become action spaces for any player to use. Thus, you start off with simple choices and few workers, but soon you have a bustling village with dozens of possible actions.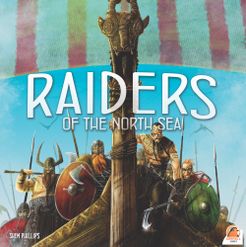 Raiders of the North Sea – Raiders of the North Sea is set in the central years of the Viking Age. As Viking warriors, players seek to impress the Chieftain by raiding unsuspecting settlements. Players will need to assemble a crew, collect provisions and journey north to plunder gold, iron and livestock. There is glory to be found in battle, even at the hands of the Valkyrie. So gather your warriors, it's raiding season!
Abyss – A game of development, combination and collection in which players try to take control of strategic locations in an underwater city.
Whitehall Mystery – October 1888: During the construction of the Metropolitan Police headquarters near Whitehall, which would later be known as Scotland Yard, the remains of a body were found. In September, a severed arm had already been discovered in the muddy shore of the River Thames. There is another murderer roaming the streets of London in Whitehall, amusing himself by spreading the pieces of a poor woman around Whitehall, like some kind of macabre treasure hunt. The identity of this monster and his unfortunate victim are a mystery, the Whitehall Mystery.
Star Wars Destiny – A collectible dice and card game of battles between iconic heroes and villains that encompasses characters, locations, and themes from the entire Star Wars saga.
Aristeia! – The new sports game by Corvus Belli that allows two players to take the role of a competition team manager in the greatest visual show of the Human Sphere.
Malifaux – A character-driven 32mm tabletop miniatures game. Players collect, build, and paint models representing the denizens of Malifaux, pitting these models against one another in groups called Crews for control of the precious resource known as Soulstones.
Jaipur – You are one of the two most powerful traders in the city. But that's not enough for you, because only the merchant with two Seals of Excellence will have the privilege of being invited to the Maharaja's court
Warhammer Fantasy Roleplay -You are unlikely heroes in a grim world of perilous adventure. You venture into the dark corners of the Empire and deal with the threats that others cannot or will not face. You'll probably die alone in some festering hellhole, but maybe, just maybe, you'll survive foul Mutants, horrible diseases, insidious plots, and sanity-blasting rituals to reap Fate's rewards.
Pandemic Legacy Season 2 – An epic cooperative game for 2 to 4 players. Unlike most other games, this one is working against you. What's more, some of the actions you take in Pandemic Legacy will carry over to future games. No two worlds will ever be alike!
Mansions of Madness – A fully cooperative, app-driven board game of horror and mystery for one to five players that takes place in the same universe as Eldritch Horror and Elder Sign.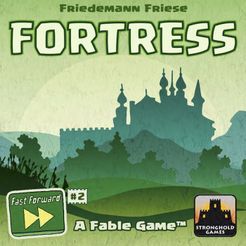 Fast Forward: Fortress – A game about taking risks and out-witting and bluffing your friends to become the dominant ruler of the kingdom.
Rise to Nobility – A worker (dice) placement game set in the same fantasy world as Cavern Tavern. You each own a small piece of land in the newly built city, and your job is to rise from anonymity, make your way to the title of lord, and take over the head seat at the Stone Council.
Painting
Kris did some more painting for a fellow staff member