Here is what our staff have been up to this week.
Games
Go Away Monster – Reach in the bag to find the puzzle pieces that fit your bedroom game board. Try to distinguish between the different puzzle pieces and decide which one feels like the size and shape of a piece you need. If you pull out a monster, don't be scared… You take charge, and the monsters will take off!
Dice Throne – A fast-paced 2-6 player combat game using dice, tactical card play, powerful heroes, and unique abilities.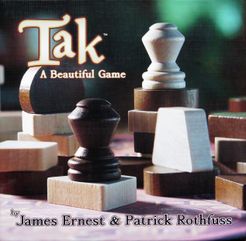 Tak – A two-player abstract strategy game dreamed up by Pat Rothfuss in "The Wise Man's Fear" and made reality by James Ernest. In Tak, players attempt to make a road of their pieces connecting two opposite sides of the board.
Jaipur – You are one of the two most powerful traders in the city. But that's not enough for you, because only the merchant with two Seals of Excellence will have the privilege of being invited to the Maharaja's court.
Werewords – Players guess a secret word by asking "yes" or "no" questions. Figure out the magic word before time is up, and you win! However, one of the players is secretly a werewolf who is not only working against you, but also knows the word. If you don't guess the word in time, you can still win by identifying the werewolf!
Witches of the Revolution – A cooperative game. You and your fellow players lead covens of witches determined to see a fledgling nation achieve freedom from tyranny. You must recruit powerful allies, unleash potent relics, overcome menacing events, and ultimately fulfill four keystone objectives before time runs out.
Adrenaline – Play a first-person shooter on your gaming table. Grab some ammo, grab a gun, and start shooting. Build up an arsenal for a killer turn. Combat resolution is quick and diceless. And if you get shot, you get faster!
When I Dream – The night has fallen and your mind is floating in the magical world of dreams. But the Dream Spirits want to have some fun tonight! They are giving their best and the dreams become strange and surreal. Become the dreamer, put on your sleeping mask and try to figure out your dream and which spirits are the Naughty ones. Become a good spirit and help the Dreamer by giving him clues about the dream before the naughty spirits mess it up. Close your eyes and dive in!
Warhammer Fantasy Roleplay -You are unlikely heroes in a grim world of perilous adventure. You venture into the dark corners of the Empire and deal with the threats that others cannot or will not face. You'll probably die alone in some festering hellhole, but maybe, just maybe, you'll survive foul Mutants, horrible diseases, insidious plots, and sanity-blasting rituals to reap Fate's rewards.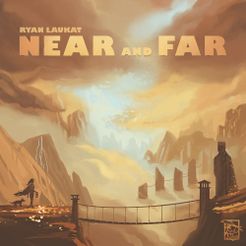 Near and Far – You and up to three friends explore many different maps in a search for the Last Ruin, recruiting adventurers, hunting for treasure, and competing to be the most storied traveler. You must collect food and equipment at town for long journeys to mysterious locales, making sure not to forget enough weapons to fight off bandits, living statues, and rusty robots!
Napoleonic Wars – Set in 1805 Europe, you must weigh the strategic dilemmas facing the two alliances in mortal conflict.
Painting
Kris did some painting for a Witchborn Commision