Here is what our staff have been up to this week.
Games
Fallout: The Board Game – Fallout is a post-nuclear adventure board game for one to four players. Based on the hit video game series by Bethesda Softworks, each Fallout scenario is inspired by a familiar story from the franchise.
Dungeons & Dragons 5ed – The classic roleplaying game. Ask Gord about his campaign.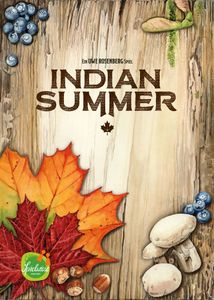 Indian Summer – Indian Summer is the second part of Uwe Rosenberg's puzzle trilogy. At the heart of the game are puzzle tiles with holes that are placed on individual forest boards to cover up treasures. When players get their hands on these, they gain more options and an edge over their opponents. All that counts in the end is to be the first to cover your forest floor completely with leaves.
The Godfather: Corleone's Empire – You play as competing mafia families who are vying for economic control of the organized crime networks of New York City, deploying your thugs, your don, your wife, and your heir on the board to shake down businesses and engage in area-control turf wars.
Great Western Trail – America in the 19th century: You are a rancher and repeatedly herd your cattle from Texas to Kansas City, where you send them off by train. This earns you money and victory points. However, the "Great Western Trail" not only requires that you keep your herd in good shape, but also that you wisely use the various buildings along the trail.
Lord of the Rings LCG –  A cooperative adventure game in which the players attempt to complete a scenario, each with three heroes of their choice and a deck of allies, events and attachments to support them.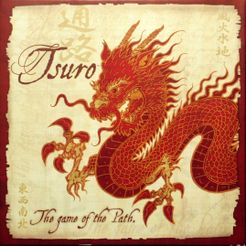 Tsuro –  A simple game of laying a tile before your own token to continue its path on each turn. The goal is to keep your token on the board longer than anyone else's.
Machi Koro –  A fast-paced game for 2-4 players. Each player wants to develop the city on their own terms in order to complete all of the landmarks under construction faster than their rivals.