Here is a rundown of the games our staff have been playing this past week
Mountains of Madness – 1931: Your scientific expedition discovers a new and intriguing mountain range in the middle of the Antarctic polar circle. Under these challenging conditions, the survival of your team will depend on your ability to communicate with each other and to coordinate your efforts to overcome each obstacle — but what you discover on the way to the highest peak will strongly test your mental health.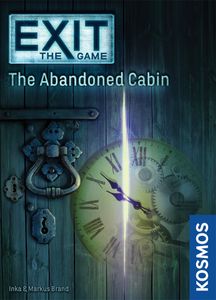 Exit: The Abandoned Cabin – Everyone meant to use the cabin only as a shelter for the night, but come the morning the door has been secured by a combination lock, with no one knowing the combination of numbers that will let them leave. The windows are barred as well. An enigmatic spinning code dial and a mysterious book is all that you have to go on. Can you escape from this abandoned cottage?
Machi Koro – A fast-paced game for 2-4 players. Each player wants to develop the city on their own terms in order to complete all of the landmarks under construction faster than their rivals.
Space Empires – Space Empires is a game in the finest tradition of 4X space games – eXplore, eXpand, eXploit, and eXterminate. Each player builds up a space empire and uses it to conquer the other players
Pandemic Legacy: Season 2 – An epic cooperative game for 2 to 4 players. Unlike most other games, this one is working against you. What's more, some of the actions you take in Pandemic Legacy will carry over to future games.
Dark Souls –  An exploration miniatures game for 1-4 players.
Terraforming Mars: Venus Next Expansion–  The second expansion for the Terraforming Mars base game has players building flying cities and making the atmosphere more hospitable on the deadly planet Venus.
Terraforming Mars: Hellas and Elysium Expansion – The first expansion for Terraforming Mars consists of a double-sided game board presenting two new areas of Mars, with each map providing a new sets of milestones and awards.
Tsuro -A beautiful and simple game of laying a tile before your own token to continue its path on each turn. The goal is to keep your token on the board longer than anyone else's.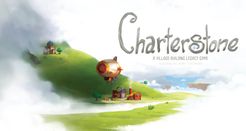 Charterstone – A competitive legacy game where you construct buildings and populate a shared village. Building stickers are permanently added to the game board and become action spaces for any player to use. Thus, you start off with simple choices and few workers, but soon you have a bustling village with dozens of possible actions.
Red Dragon Inn: Battle for Greyport – A cooperative deck-building game based on the characters and world of The Red Dragon Inn. You will travel to important locations around the city, fighting epic battles and recruiting whatever heroes and items you can along the way. Each encounter presents more opportunities to improve your deck, but also brings more dire foes for you to face!