Here is a rundown of the games our staff have been playing this past week
Terraforming Mars – You play one of a number of corporations and work together in the terraforming process, but compete for getting victory points that are awarded not only for your contribution to the terraforming, but also for advancing human infrastructure throughout the solar system, and doing other commendable things.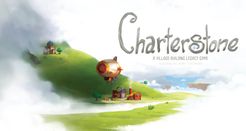 Charterstone – A competitive legacy game where you construct buildings and populate a shared village. Building stickers are permanently added to the game board and become action spaces for any player to use. Thus, you start off with simple choices and few workers, but soon you have a bustling village with dozens of possible actions.
Haettuspil –  Players take on the role of a young person and his or her object is to collect the 25 points needed to win. Collecting points is done by buying items according to each person's interests. The points can be lost as well, for example if the player gets a drug card.
Monopoly – Players take the part of land owners, attempting to buy and then develop their land. Income is gained by other players visiting their properties and money is spent when they visit properties belonging to other players. When times get tough, players may have to mortgage their properties to raise cash for fines, taxes and other misfortunes.
Lords of Waterdeep – A strategy board game for 2-5 players where you take on the role of one of the masked Lords of Waterdeep, secret rulers of the city. Through your agents, you recruit adventurers to go on quests on your behalf, earning rewards and increasing your influence over the city. Expand the city by purchasing new buildings that open up new actions on the board, and hinder – or help – the other lords by playing Intrigue cards to enact your carefully laid plans.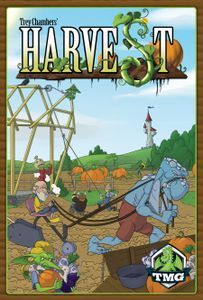 Harvest – Plant and fertilize your seeds, tend your crops, and utilize the various buildings at your disposal. You'll need to work smarter, not harder, as harvest season is coming to an end!
Viticulture – Players find themselves in the roles of people in rustic, pre-modern Tuscany who have inherited meager vineyards. They have a few plots of land, an old crushpad, a tiny cellar, and three workers. They each have a dream of being the first to call their winery a true success.
Infinity – A game with 28mm high metal miniatures that simulates combat and special operations in a science fiction environment with Manga aesthetics.
Dungeons & Dragons – The classic roleplaying game. Ask Gord about his campaign.