Here is a rundown of the games our staff have been playing this past week
X-Wing – A tactical ship-to-ship combat game in which players take control of powerful Rebel X-wings and nimble Imperial TIE fighters, facing them against each other in fast-paced space combat.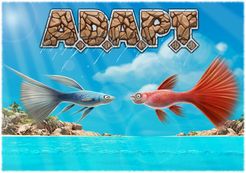 Adapt – Choose your starting guppy, then use an all-new experience point-based drafting system to buy upgraded bodies and all manner of new parts for your guppy. Quickly adapt it to become the most powerful master fish in the sea with any combination of aquatic bodies and parts you can mash up, battling the other master fish to the death along the way for there can be only one master fish in this ocean.
Star Realms – A fast paced deck-building card game of outer space combat. It combines the fun of a deck-building game with the interactivity of Trading Card Game style combat.
Napoleonic Wars – Set in 1805 Europe, you must weigh the strategic dilemmas facing the two alliances in mortal conflict.
Pandemic Legacy: Season 2 – An epic cooperative game for 2 to 4 players. Unlike most other games, this one is working against you. What's more, some of the actions you take in Pandemic Legacy will carry over to future games.
Sherlock Holmes Consulting Detective – You are presented with a mystery to solve, and it is then up to you to trace the threads of evidence through the byways and mansions of nineteenth century London. You will interview suspects, search the newspapers for clues, and put together the facts to reach a solution.
Exit: The Forbidden Castle – The castle is the highlight of the hike, but hardly have the hikers entered the old walls, when the squeaky doors close. Escape appears impossible — but strange hints may lead players in a new direction. Can they solve the riddles and find the way to freedom?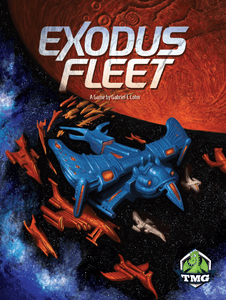 Exodus Fleet – A resource management and tableau building game with a highly interactive system of role selection and bidding in which players compete to hire miners, spaceship builders, and other groups to piece together their own fleet to escape a dying Earth.
Chimera Station – A new twist to the worker placement genre: customizable workers. Each worker can be modified in-game by splicing claws, tentacles, leafs or additional brains (or any combination of those) on them. These workers are used to gather resources: points, food, credits, and living parts of aforementioned workers!
Warhammer Underworlds: Shadespire – a tactical arena combat game. This is a system designed for balanced, small-scale tactical games that can be played quickly and easily by anyone
Azul – Players take turns drafting colored tiles from suppliers to their player board. Later in the round, players score points based on how they've placed their tiles to decorate the palace. Extra points are scored for specific patterns and completing sets; wasted supplies harm the player's score.
Dungeons & Dragons – The classic roleplaying game. Ask Gord and Kris about their campaigns.
Space Empires – Space Empires is a game in the finest tradition of 4X space games – eXplore, eXpand, eXploit, and eXterminate. Each player builds up a space empire and uses it to conquer the other players.