Here is a rundown of the games our staff have been playing this past week.
Photosynthesis – Sow your crops wisely and the shadows of your growing trees could slow your opponents down, but don't forget that the sun revolves around the forest.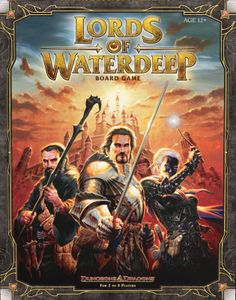 Lords of Waterdeep – Players are powerful lords vying for control of this great city. Its treasures and resources are ripe for the taking, and that which cannot be gained through trickery and negotiation must be taken by force!
Timeline – A card game where each card depicts a historical event, invention or discovery, with the year in which that event occurred, invention or discovery was made on one side. Players take turns placing a card from their hand in the row on the table so it is in the correct chronological order with all other cards.
Pandemic Legacy: Season 2 – An epic cooperative game for 2 to 4 players. Unlike most other games, this one is working against you. What's more, some of the actions you take in Pandemic Legacy will carry over to future games.
Terraforming Mars – You play one of the giant corporations terraforming Mars.  You work together in the terraforming process, but compete for  victory points that are awarded not only for your contribution to the terraforming, but also for advancing human infrastructure throughout the solar system, and doing other commendable things.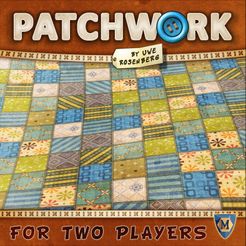 Patchwork – Two players compete to build the most aesthetic (and high-scoring) patchwork quilt on a personal 9×9 game board.
Star Realms – Star Realms is a fast paced deck-building card game of outer space combat. It combines the fun of a deck-building game with the interactivity of Trading Card Game style combat.
Colony Wars – Colony Wars is a deckbuilding game in the Star Realms series which is both a standalone box set for two players and an expansion for the base Star Realms set that allows it to be played as a four-player game
Space Empires – Space Empires is a game in the finest tradition of 4X space games – eXplore, eXpand, eXploit, and eXterminate. Each player builds up a space empire and uses it to conquer the other players.
Napoleonic Wars – Set in 1805 Europe, you must weigh the strategic dilemmas facing the two alliances in mortal conflict.