Here is a rundown of the games our staff have been playing this past week.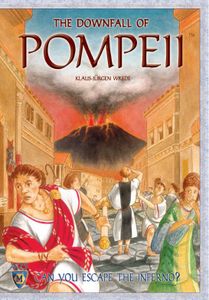 The Downfall of Pompeii – The year is AD 79. Pompeii, sitting at the foot of Vesuvius, is at the high point in its development. But who will survive the eruption of Vesuvius unscathed?
Splendor – Players are merchants of the Renaissance trying to buy gem mines, means of transportation, shops—all in order to acquire the most prestige points.
Unlock: The House on the Hill – Strange, paranormal activities have surrounded an abandoned house for the past three days. When an investigation uncovers that these occult occurrences center on an excerpt read from The Book of the Dead, you and your companions are tasked to enter the house, find the book, and stop the curse.
Photosynthesis – Sow your crops wisely and the shadows of your growing trees could slow your opponents down, but don't forget that the sun revolves around the forest.
Queendomino – Build up the most prestigious kingdom by claiming wheat fields, forests, lakes, grazing grounds, marshes, and mountains. Your knights will bring you riches in the form of coins — and if you make sure to expand the towns on your lands, you will make new buildings appear, giving you opportunities for new strategies.
Saboteur – Players take on the role of dwarves. As miners, they are in a mine, hunting for gold. Suddenly, a pick axe swings down and shatters the mine lamp. The saboteur has struck. But which of the players are saboteurs?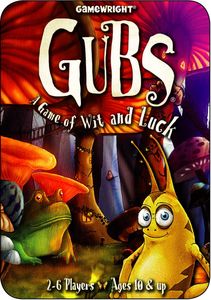 Gubs – Each player competes to build the largest, strongest colony by the time the three dreaded Letter Cards emerge from the deck and end the game.
Space Empires – Space Empires is a game in the finest tradition of 4X space games – eXplore, eXpand, eXploit, and eXterminate. Each player builds up a space empire and uses it to conquer the other players.
Pandemic Legacy: Season 2 – An epic cooperative game for 2 to 4 players. Unlike most other games, this one is working against you. What's more, some of the actions you take in Pandemic Legacy will carry over to future games.
Napoleonic Wars – Set in 1805 Europe, you must weigh the strategic dilemmas facing the two alliances in mortal conflict.
Terraforming Mars – You play one of the giant corporations terraforming Mars.  You work together in the terraforming process, but compete for  victory points that are awarded not only for your contribution to the terraforming, but also for advancing human infrastructure throughout the solar system, and doing other commendable things.