Here is a rundown of the games our staff have been playing this past week.
Warhammer: Shadespire – Warhammer Underworlds is a tactical arena combat game. This is a system designed for balanced, small-scale tactical games, that can be played quickly and easily by anyone.
Sherlock Holmes Consulting Detective – You are presented with a mystery to solve, and it is then up to you to trace the threads of evidence through the byways and mansions of nineteenth century London. You will interview suspects, search the newspapers for clues, and put together the facts to reach a solution.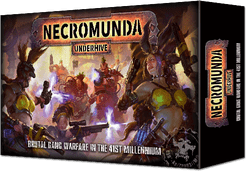 Necromunda: Underhive – Get ready for a new generation of war in the underhive. Necromunda: Underhive, a reworking of the 1995 title Necromunda, is packed with content to get you started: a full board representing the sewers and confines of the underhive, a rulebook, character cards, templates, dice, and your gangs.
Space Empires – Space Empires is a game in the finest tradition of 4X space games – eXplore, eXpand, eXploit, and eXterminate. Each player builds up a space empire and uses it to conquer the other players.
The Climbers – The Climbers / Die Aufsteiger is an easy-to-learn, all-wooden, 3D strategy game.
Pandemic – Several virulent diseases have broken out simultaneously all over the world! The players are disease-fighting specialists whose mission is to treat disease hotspots while researching cures for each of four plagues before they get out of hand.
Unlock: The Nautilus' Traps – When a sea monster attacks your submarine at the outset of the adventure, it's up to you to make your way through the depths and back to the surface if you're going to escape…before your oxygen runs out.
X-Wing – A tactical ship-to-ship combat game in which players take control of powerful Rebel X-wings and nimble Imperial TIE fighters, facing them against each other in fast-paced space combat.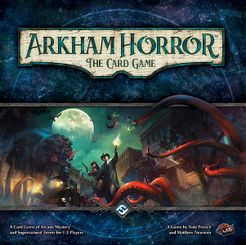 Arkham Horror: The Card Game – Something evil stirs in Arkham, and only you can stop it. Blurring the traditional lines between roleplaying and card game experiences, Arkham Horror: The Card Game is a Living Card Game of Lovecraftian mystery, monsters, and madness!
Pandemic Legacy: Season 2 – An epic cooperative game for 2 to 4 players. Unlike most other games, this one is working against you. What's more, some of the actions you take in Pandemic Legacy will carry over to future games.
Napoleonic Wars – Set in 1805 Europe, you must weigh the strategic dilemmas facing the two alliances in mortal conflict.
Terraforming Mars – You play one of the giant corporations terraforming Mars.  You work together in the terraforming process, but compete for  victory points that are awarded not only for your contribution to the terraforming, but also for advancing human infrastructure throughout the solar system, and doing other commendable things.
Dungeons & Dragons – the classic roleplaying game. Ask Gord about his campaign.