Here is a rundown of the games our staff have been playing this past week.
Warhammer: Shadespire – Warhammer Underworlds is a tactical arena combat game. This is a system designed for balanced, small-scale tactical games, that can be played quickly and easily by anyone.
Coup – You are head of a family in an Italian city-state, a city run by a weak and corrupt court. You need to manipulate, bluff and bribe your way to power. Your object is to destroy the influence of all the other families, forcing them into exile.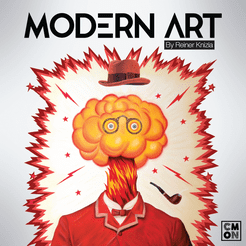 Modern Art – Five different artists have produced a bunch of paintings, and it's the player's task to be both the buyer and the seller, hopefully making a profit in both roles.
Ex Libris – You are a collector of rare and valuable books in a thriving gnomish village. To outshine your competition, you need to expand your personal library by sending your trusty assistants out into the village to find the most impressive tomes.
Tiny Epic Galaxies – Each player controls a galactic empire, aiming to expand their influence by acquiring highly contested planets and increasing their cosmic armada.
Avalon – A card-based game where a line of 11 landscape cards form the board, and the cards in your hand are made up of Knights and Enchantresses used to fight for control of the landscapes.
Dead Last – A "social collusion" game of shifting alliances, betrayals, and murder for profit in which players must conspire and vote upon whom to kill each round.
Flick'em Up – In this disc-flicking game, you can become an outlaw and rob banks, free prisoners, attack innocent bystanders… or you could become the Sheriff and try to protect the people of your city from these bandits!
Junk Art – Players are presented with junk from which they must create art.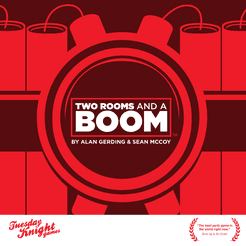 Two Rooms and a Boom – a social deduction/hidden role party game for six or more players with two teams: the Red Team and the Blue Team. If the Red Team's Bomber is in the same room as the Blue Team President at the end of the game, then the Red Team wins; otherwise the Blue Team wins.
Spyfall 2 – A party game unlike any other, one in which you get to be a spy and try to understand what's going on around you.
Hanabi – A cooperative game in which players try to create the perfect fireworks show by placing the cards on the table in the right order, but you are holding your cards so that they're visible only to other players.
Cockroach Poker – A reverse set collection game that has nothing to do with poker – except that the game is all about bluffing, but with cards that show cockroaches, rats and stink bugs instead of queens, 10s and aces.
Bang! The Dice Game – Players each take a role card that secretly places them on a team: the Sheriff and deputies, outlaws, and renegades. The Sheriff and deputies need to kill the outlaws, the outlaws win by killing the Sheriff, and the renegades want to be the last players alive in the game.
Pandemic Legacy: Season 2 – An epic cooperative game for 2 to 4 players. Unlike most other games, this one is working against you. What's more, some of the actions you take in Pandemic Legacy will carry over to future games.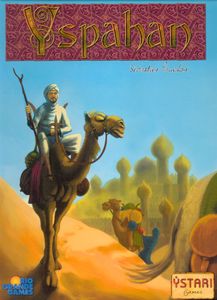 Yspahan – Players embody merchants trading with Yspahan. Meaning to take advantage of the coming of the Shah's supervisor, they score points by placing their merchandise in the right shops, by sending them to the caravan, and by constructing buildings.
Orleans – During the medieval goings-on around Orléans, you must assemble a following of farmers, merchants, knights, monks, etc. to gain supremacy through trade, construction and science in medieval France.
Kingdomino –  You are a Lord seeking new lands in which to expand your kingdom. You must explore all the lands, wheat fields, lakes, and mountains in order to spot the best plots. But be careful as some other Lords also covet these lands.
Napoleonic Wars – Set in 1805 Europe, you must weigh the strategic dilemmas facing the two alliances in mortal conflict.
Terraforming Mars – You play one of the giant corporations terraforming Mars.  You work together in the terraforming process, but compete for  victory points that are awarded not only for your contribution to the terraforming, but also for advancing human infrastructure throughout the solar system, and doing other commendable things.