Here is a rundown of the games our staff have been playing this past week.
Terraforming Mars – You play one of the giant corporations terraforming Mars.  You work together in the terraforming process, but compete for  victory points that are awarded not only for your contribution to the terraforming, but also for advancing human infrastructure throughout the solar system, and doing other commendable things.
Colony Wars – Colony Wars is a deckbuilding game in the Star Realms series which is both a standalone box set for two players and an expansion for the base Star Realms set that allows it to be played as a four-player game.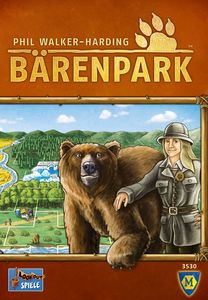 Barenpark – Bärenpark takes you into the world of bears, challenging you to build your own bear park. Whatever your choices are, make sure you get the next building permit and use your land wisely!
Space Empires – Space Empires is a game in the finest tradition of 4X space games – eXplore, eXpand, eXploit, and eXterminate. Each player builds up a space empire and uses it to conquer the other players.
Infinity – Infinity is a game with 28mm high metal miniatures that simulates combat and special operations in a science fiction environment with Manga aesthetics.
Dungeons & Dragons – The classic roleplaying game. Ask Kris and Gord about their campaigns.
Warhammer: Shadespire – Warhammer Underworlds is a tactical arena combat game. This is a system designed for balanced, small-scale tactical games, that can be played quickly and easily by anyone
Dead of Winter – Dead of Winter: A Crossroads Game, the first game in this series, puts 2-5 players in a small, weakened colony of survivors in a world where most of humanity is either dead or diseased, flesh-craving monsters.