Here is a list of the games our staff have been playing this past week.
Warhammer: Shadespire – Warhammer Underworlds is a tactical arena co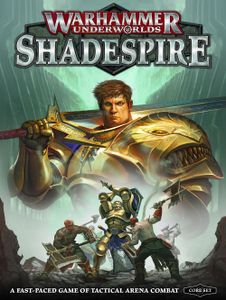 mbat game. The forces you can use in this game will be drawn from races across the Mortal Realms, including some for factions that have not received any new miniatures since we first ventured into the Age of Sigmar.
X-Com – An abstract skirmish level squad combat board & card game for 2 players, based on the X-Com video games. One player plays X-Com units, the other the Aliens.
The Bloody Inn – You are one of the competitive innkeepers, bent on amassing the most wealth. Unfortunately, your morals hinder you from robbing your guests… at least while they're alive. Fortunately, your scruples have no qualms with murder.
Flick 'em Up – In this disc-flicking game, you can become an outlaw and rob banks, free prisoners, attack innocent bystanders… or you could become the Sheriff and try to protect the people of your city from these bandits!
Dungeons and Dragons – The classic role-playing game. Ask Gord about his campaign.