Here is a list of the games our staff have been playing this past week.
X-Wing – Star Wars: X-Wing Miniatures Game is a tactical ship-to-ship combat game in which players take control of powerful Rebel X-wings and nimble Imperial TIE fighters, facing them against each other in fast-paced space combat.
Star Realms – Star Realms is a fast paced deck-building card game of outer space combat. It combines the fun of a deck-building game with the interactivity of Trading Card Game style combat.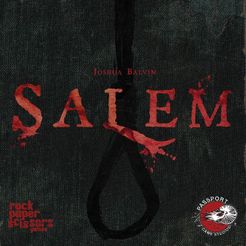 Salem – Salem incites the atmosphere of paranoia that held the village of Salem captive. Players act with the assumption that there are witches among them (and, in this case, there will be). Game play is simple: try to rid the village of witches and keep the identities of your own residents secret!
Sushi Go Party – Sushi Go Party!, an expanded version of the best-selling card game Sushi Go!, is a party platter of mega maki, super sashimi, and endless edamame.
Coup – In Coup, you want to be the last player with influence in the game, with influence being represented by face-down character cards in your playing area.
Barenpark – Bärenpark takes you into the world of bears, challenging you to build your own bear park. Would you like another polar bear enclosure or rather a koala* house? The park visitors are sure to get hungry on their tour through the park, so build them places to eat! Whatever your choices are, make sure you get the next building permit and use your land wisely!
Fuse – Fuse is a real-time co-operative game that employs 25 dice and 65 cards. Each game is set to a ten-minute timer, and players must work together in that ten minutes to defuse all of the bombs. Each bomb is represented by a card which needs a certain combination of dice in order to defuse it.
Give me the Brain – A card game in which players take on the roles of zombies in a fast-food restaurant in hell. They all have to complete a number of tasks before leaving work, and the work keeps piling on. Even worse, some of the tasks require basic intelligence and there's only one brain to go around.
Space Empires – Space Empires is a game in the finest tradition of 4X space games – eXplore, eXpand, eXploit, and eXterminate. Each player builds up a space empire and uses it to conquer the other players.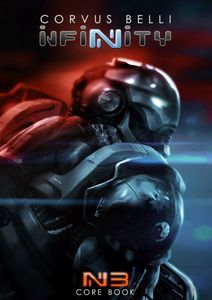 Infinity – Infinity is a game with 28mm high metal miniatures that simulates combat and special operations in a science fiction environment with Manga aesthetics.
Terraforming Mars – You play one of the giant corporations terraforming Mars.  You work together in the terraforming process, but compete for  victory points that are awarded not only for your contribution to the terraforming, but also for advancing human infrastructure throughout the solar system, and doing other commendable things.
Colony Wars – Colony Wars is a deckbuilding game in the Star Realms series which is both a standalone box set for two players and an expansion for the base Star Realms set that allows it to be played as a four-player game.
Dungeons and Dragons – The classic role-playing game. Ask Gord about his campaign.