Here is a rundown of the games our staff have been playing this past week.
Terraforming Mars – You play one of the giant corporations terraforming Mars.  You work together in the terraforming process, but compete for  victory points that are awarded not only for your contribution to the terraforming, but also for advancing human infrastructure throughout the solar system, and doing other commendable things.
Star Realms – Star Realms is a fast paced deck-building card game of outer space combat. It combines the fun of a deck-building game with the interactivity of Trading Card Game style combat.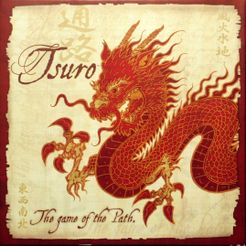 Tsuro – A beautiful and simple game of laying a tile before your own token to continue its path on each turn. The goal is to keep your token on the board longer than anyone else's.
Yamatai – 2-4 players compete to build palaces, torii, and their own buildings in the land of Yamatai.
Brutal Kingdom – The King is dead; long live the Queen! Or vice versa, really, as in the intriguing game Brutal Kingdom it's hard to tell what everyone is up to and who will have the greatest impact until it all ends.
Celestia – You board an aircraft with a team of adventurers to perform many trips through the cities of Celestia and recover their wonderful treasures. Your journey will not be safe, but you will attempt to be the richest adventurer by collecting the most precious treasures!
Hanabi – Named for the Japanese word for "fireworks", this is a cooperative game in which players try to create the perfect fireworks show by placing the cards on the table in the right order. However, you hold your cards so that they're visible only to other players.
Seafall – SeaFall is a 4X-inspired game (without player elimination/extermination) set in an "age of sail" world reminiscent of our world.
Twins – Twins has a sixty-card deck, with cards coming in six suits numbered 1-10; some cards have white numerals, while others have black numerals. Each turn players simultaneously reveal a pair of cards from their hand. Players pay to or win money from the kitty depending on the ranking of the cards. Rounds continue until someone runs out of money, then the player with the most money wins.
Insider – While communicating to others, you have to find the right answers to a quiz or find the "insider" who is manipulating the discussion. The insider will do everything to hide their identity while misleading the others.
Werewords – Players guess a secret word by asking "yes" or "no" questions. Figure out the magic word before time is up, and you win! However, one of the players is secretly a werewolf who is not only working against you, but also knows the word.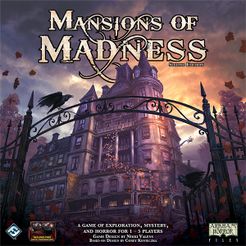 Mansions of Madness – Mansions of Madness: Second Edition is a fully cooperative, app-driven board game of horror and mystery for one to five players that takes place in the same universe as Eldritch Horror and Elder Sign.
Spinderella – Players race to get their three ants across the forest floor as quickly as they can, but spiders await in the branches above and — with a little help from opponents — one might swoop down to scoop up your ant and return it to the starting line.
Bunny Kingdom – Peace has come at last to the great Bunny Kingdom! Lead your clan of rabbits to glory by gathering resources and building new cities across the land!
Space Empires – Space Empires is a game in the finest tradition of 4X space games – eXplore, eXpand, eXploit, and eXterminate. Each player builds up a space empire and uses it to conquer the other players.
Dungeons & Dragons – The classic roleplaying game. Ask Kriss about his campaign!