Here is a rundown of the games our staff have been playing this past week.
Terraforming Mars – You play one of the giant corporations terraforming Mars.  You work together in the terraforming process, but compete for  victory points that are awarded not only for your contribution to the terraforming, but also for advancing human infrastructure throughout the solar system, and doing other commendable things.
Star Realms – Star Realms is a fast paced deck-building card game of outer space combat. It combines the fun of a deck-building game with the interactivity of Trading Card Game style combat.
Catan – Players try to be the dominant force on the island of Catan by building settlements, cities, and roads to be the first to build up their civilizations to 10 victory points.
Citadels – Players take on new roles each round to represent characters they hire in order to help them acquire gold and erect buildings.
Mountains of Madness – Based on the novel by H. P. Lovecraft, Mountains of Madness is a fully cooperative game with a pinch of real-time gameplay.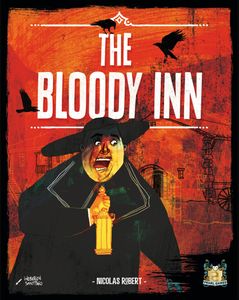 The Bloody Inn – You are one of a number of competitive innkeepers, bent on amassing the most wealth. Unfortunately, your morals hinder you from robbing your guests… at least while they're alive. Fortunately, your scruples have no qualms with murder.
Dungeons & Dragons – The classic roleplaying game. Ask Gord about his campaign!